The global leader in critical communications systems (Genasys Inc.) has successfully integrated and tested its CBC working with the MORSE Group of the University of Malaga.
Genasys and MORSE have worked closely for the integration of the Cell Broadcasting Center node with the core network 4G and 5G of the Laboratory. Rigorous testing has included end-to-end cellular broadcast messaging (Cell Broadcasting), from message generation and integration with network nodes, up to shipping through the air interface and receiving on different models of mobile phones, with real tests. The user experience in receiving alerts via Cell Broadcasting on different device models has also been considered.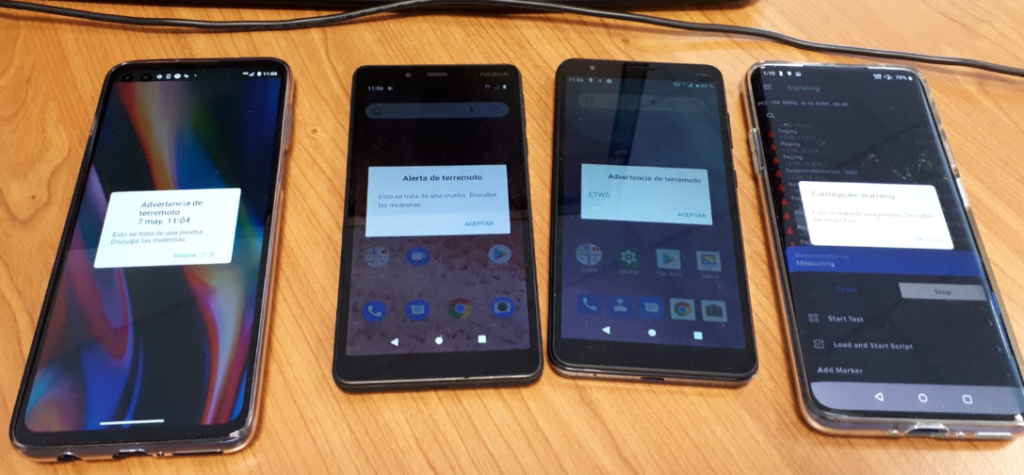 The MORSELab Laboratory has an outdoor deployment with commercial equipment and provides a framework to experiment at a European level. The equipment it has allows end-to-end configuration of 4G and 5G networks and monitoring for most elements obtaining information correlated at multiple levels.
The research group, led by Professor Pedro Merino and María del Mar Gallardo, is located in the Ada Byron building and belongs to the Software Engineering and Technology Institute. MORSE has collaborated with Telefónica, Nokia, Adif, Keysight Technologies and Dekra, and is involved in more than a dozen European projects related to mobile network experimentation technologies.
In the next button you can access the release released by Genasys.