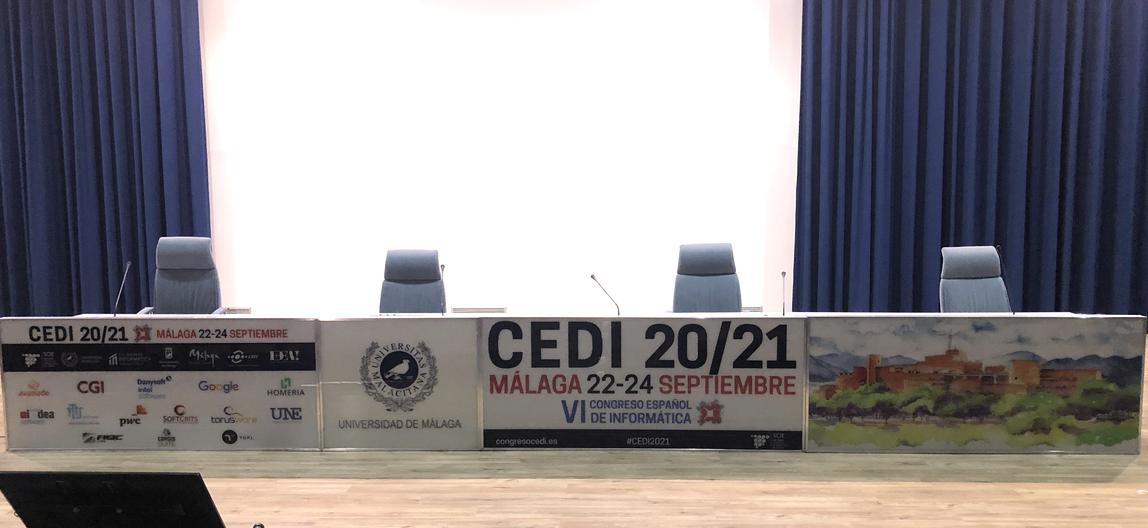 The VI Spanish Congress of Informatics took place last week in Malaga. The objective of this event is to create a meeting point of reference for computer engineering professionals dedicated to research, development and university teaching.
The congress, which is organized by the Scientific Informatics Society of Spain (SCIE), is held every four years and although it was planned for 2020, it was necessary to delay it because of the pandemic. On this occasion, it was hosted by the Higher Technical School of Computer Engineering of the University of Malaga between 22 and 24 September.
During the three days, the presentations were interspersed with conferences, round tables and social events. Several members of the Institute of Software Technology and Engineering participated in this meeting, many of them through presentations, which could be followed online or in person.
ITIS was one of the sponsors of the congress, which brought together a thousand professionals, demonstrating that it is possible to adapt these events to the health situation thanks to a hybrid format with face-to-face and virtual participants.