The UMA participates in the first pilot test in Spain for the mass sending of messages to mobile phones in an emergency situation
The MORSE Research Group of the UMA Institute of Technology and Software Engineering (ITIS), collaborates with Local Police and the company Genasys to test a new application to notify emergencies to citizens by sending mass messages to mobiles with the CBC system.
The test was successfully carried out on Thursday 30 September in the Ada Byron building and in the centre of Malaga as part of the operation of the 4G/5G network infrastructure created under the 5Genesis project. It was attended by Pedro Merino, María del Mar Moreno and Iván González (members of the MORSE group) and José Manuel Moreno Ternero and Ricardo Fernández (computer managers of the Local Police).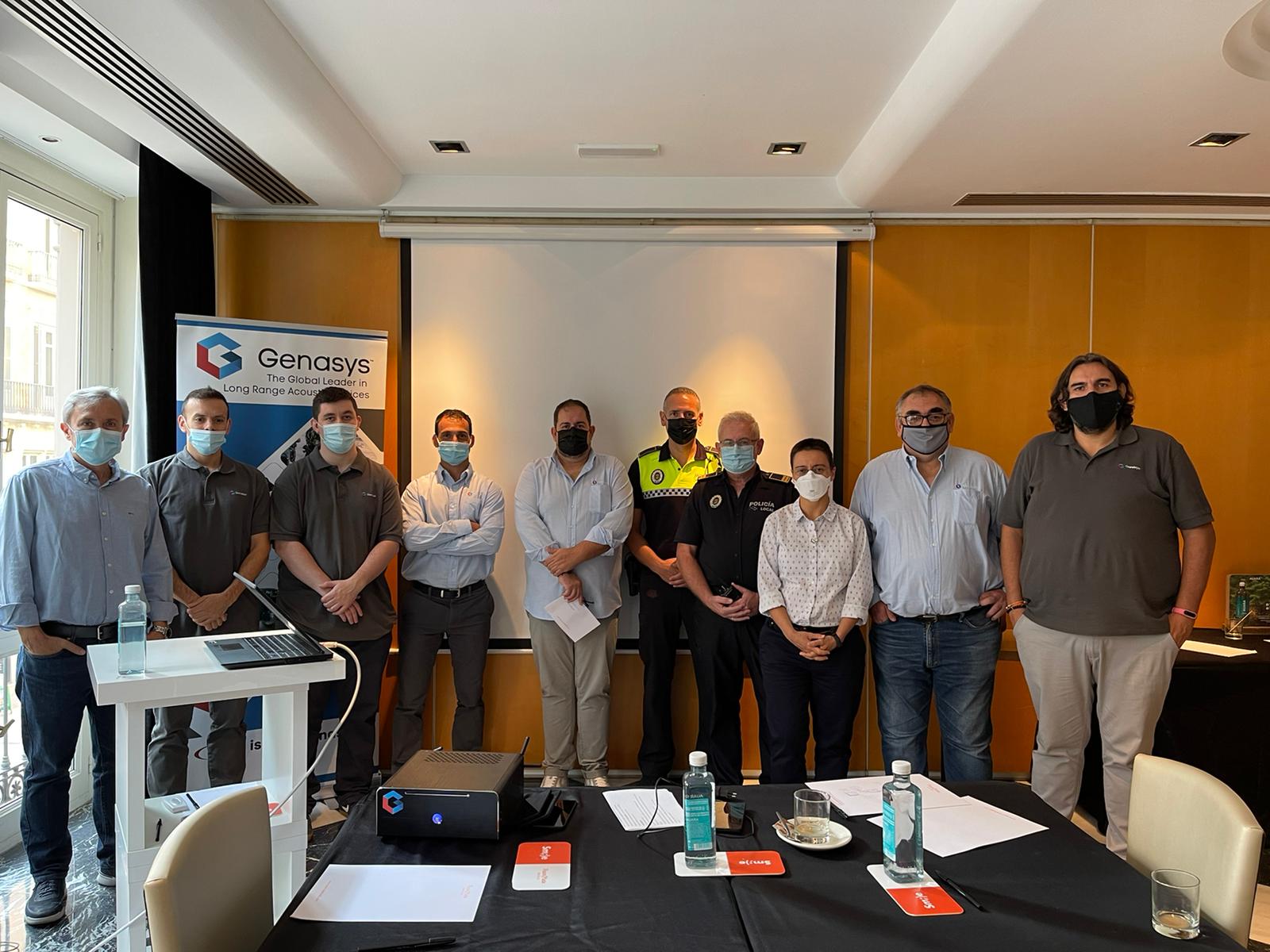 These tests do not affect users and do not require that they have installed any application, nor register on any page or website. This system is designed for emergency situations so that as many people as possible receive an alert message in the shortest possible time.
The initiative responds to Directive (EU) 2018/1972 of the European Parliament and of the Council of 11 December 2018 establishing the European Code of Electronic Communications, which includes the obligation of member countries to create and develop public warning systems for the population in situations of major disasters or emergencies.