The Institute of Technology and Software Engineering "José María Troya Linero", has been part of the activities scheduled for the Mobile Week in Malaga. This event, which takes place from 9 to 12 December, aims to bring technology closer to citizens.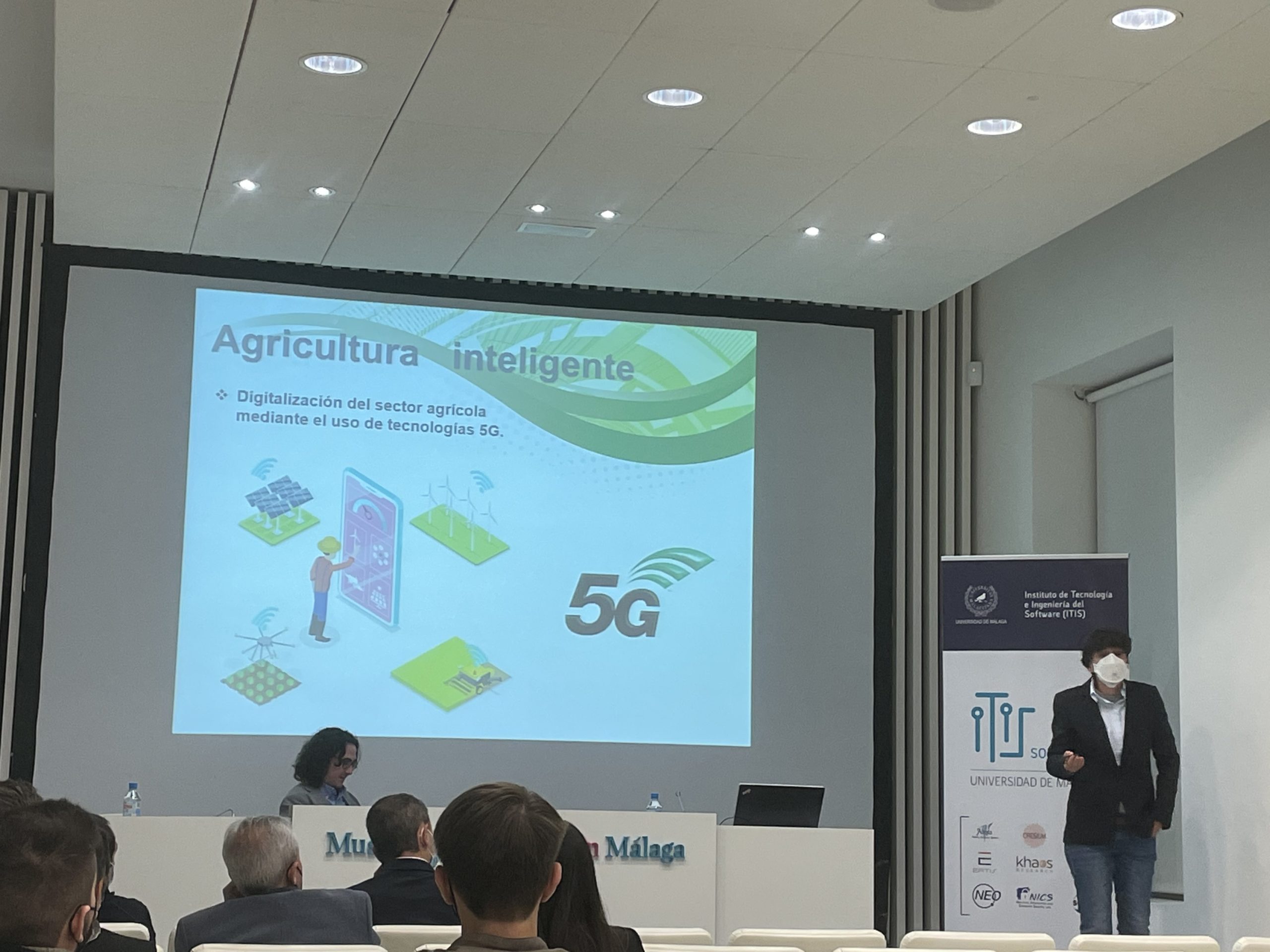 Through the collaboration with Telefónica, ITIS, has had the possibility to be part of the more than 170 activities offered by the event in 40 different locations in the city. The Institute had the Carmen Thyssen Museum Malaga and the Plaza de la Constitución as a location to show several of the projects that are being carried out.
In the auditorium of the Museum, Pedro Merino presented the activities of the Institute and the 5GENESIS project. For his part, Ismael Navas, spoke about the instant recognition of objects and possible applications driven by 5G. The last speaker was Almudena Díaz, who discussed the application of 5G in agriculture.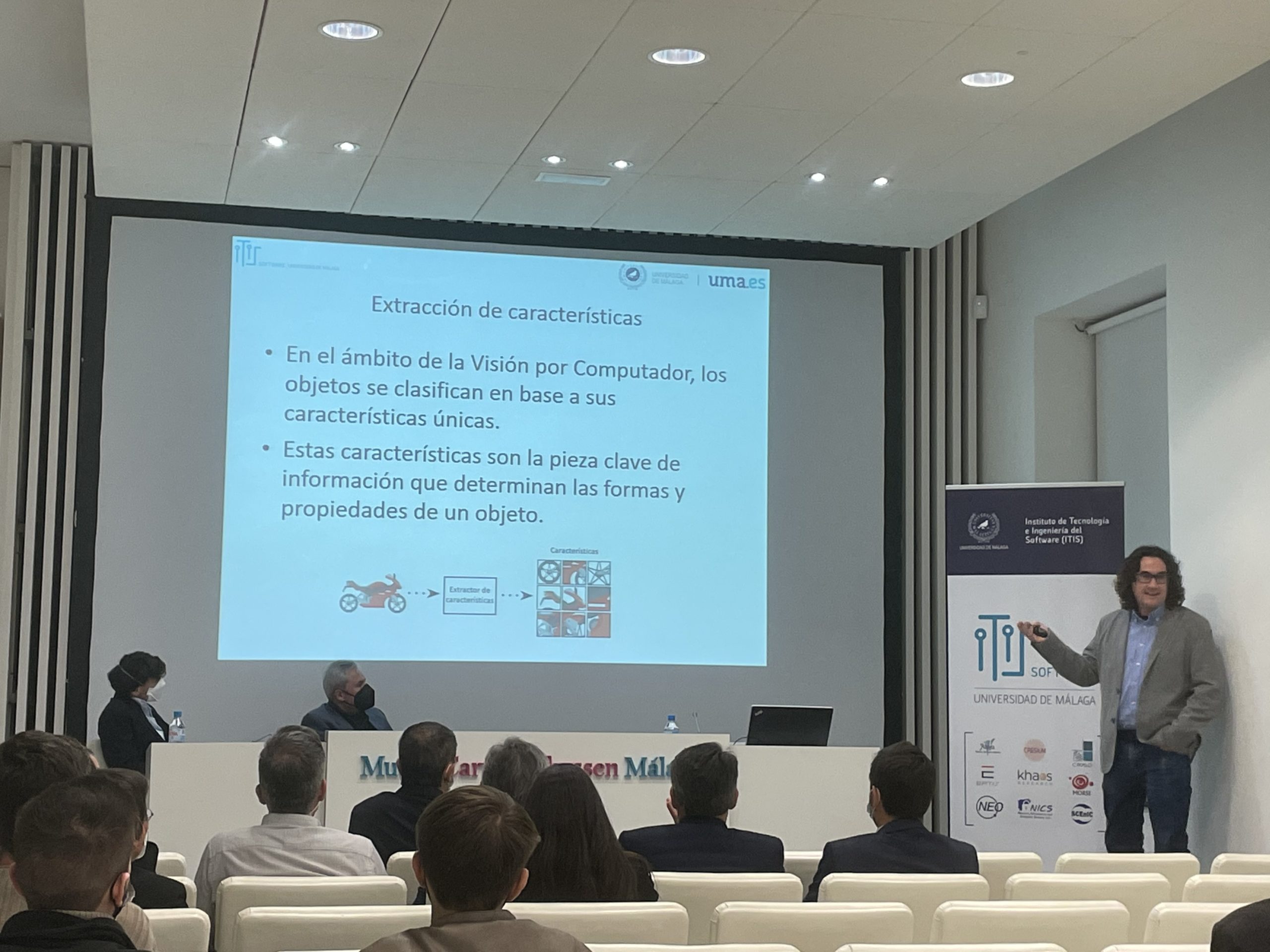 During the next leg of the morning, a demo was held from Constitution Square, where attendees were shown how new technologies can help improve citizen security, monitoring large numbers of people live, with the aim of detecting and avoiding possible risk situations in the streets of Malaga.
The first edition of the Mobile Week in the capital of Malaga, offers the possibility of discovering innovations to its citizens through open days organized by entities, companies and professional collectives, as well as by the City Council itself. Thanks to initiatives like this, residents of all ages can get to know and connect with the technology sector in their environment.