The MORSE research group, led by Pedro Merino and María del Mar Gallardo and belonging to the José María Troya Linero Software Engineering and Technology Institute, is responsible for hosting the interoperability tests of the critical communications system (Mission Critical Service, MCS) organized by the Institute
European Telecommunications Standards (ETSI).
ETSI organizes its sixth MCX Plugtest with the support of the European Commission, the European Free Trade Association and the International Union of Railways. These tests will take place between 8 and 19 November, being a hybrid event that includes face-to-face and remote testing.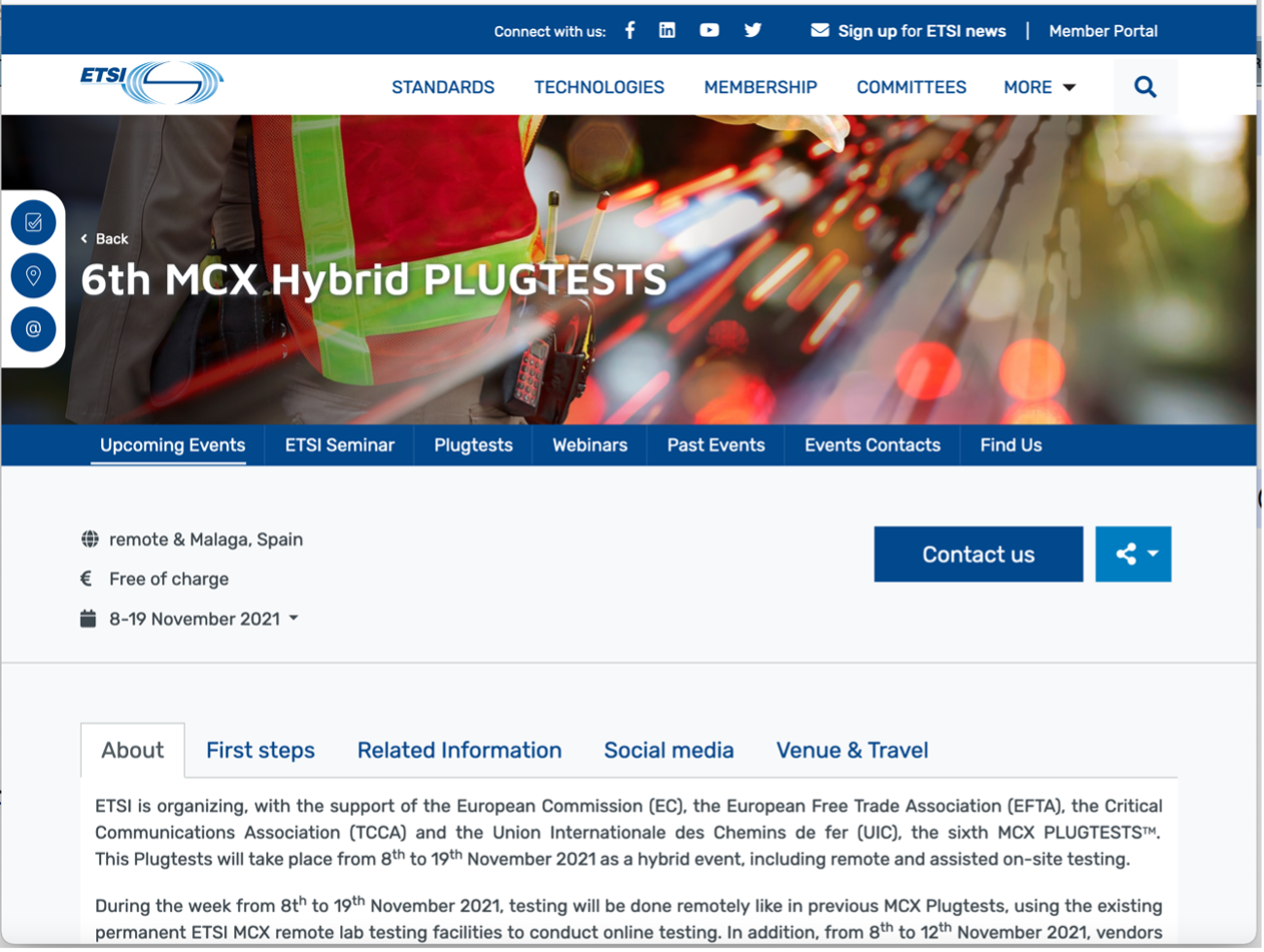 From 8 to 12 November, suppliers will have the possibility to send their radio equipment to the University of Malaga, where they can perform interoperability testing using live LTE connectivity via remote access and with on-site assistance from UMA experts.
ETSI is a standard-setting body for communication protocols and networks. This entity groups the majority of equipment manufacturers and network operators. In the case of Spain, in addition to the private sector, the ETSI has academic bodies such as the University of the Basque Country or the University of Malaga,
with which he collaborates on this occasion.
All information about the event is accessible at the following link: