The 8th ETSI MCX Plugtests, held from 9 to 13 October and hosted by the UMA, was supported by the European Union, the Association of Critical Communications (TCCA), the European Free Trade Association (EFTA)the European Public Service Telecommunications Council (EUTC) and the International Union of Railways (UIC). The Morse Research Group of the Institute of Software Technology and Engineering has been organizing this event which has been held at the Ada Byron Research Building.
Plugtests are interoperability events organized by ETSI (the European Telecommunications Standards Institute) in which different manufacturers deploy their communications equipment and try to connect and "talk" among themselves. Carrying out these tests is essential because it allows manufacturers to validate that their interpretation of the standards is the same as that of other manufacturers, to check that their equipment works and to solve failures or possible ambiguities of the standard. In this case, it is a matter of evaluating the critical mission services defined by the 3GPP (the body that defines how mobile networks work, including 5G and future 6G). The origin of mission-critical communications were emergency services (firefighters, police, civil protection services, ambulances…) that required safe and always available communication systems to be able to communicate in emergency situations. Those robust "walkie-talkies" with technologies such as TETRA/DMR/TETRAPOL/P25 that the different bodies use to speak have however some capabilities of sending data or video. It is now intended to evolve these teams to provide them with these capabilities and to use 4G and 5G networks. To do this, MCX technology defined by 3GPP is used. In addition, MCX is the basis for the evolution of communications in the railway sector (FRMCS) and other critical infrastructure sectors.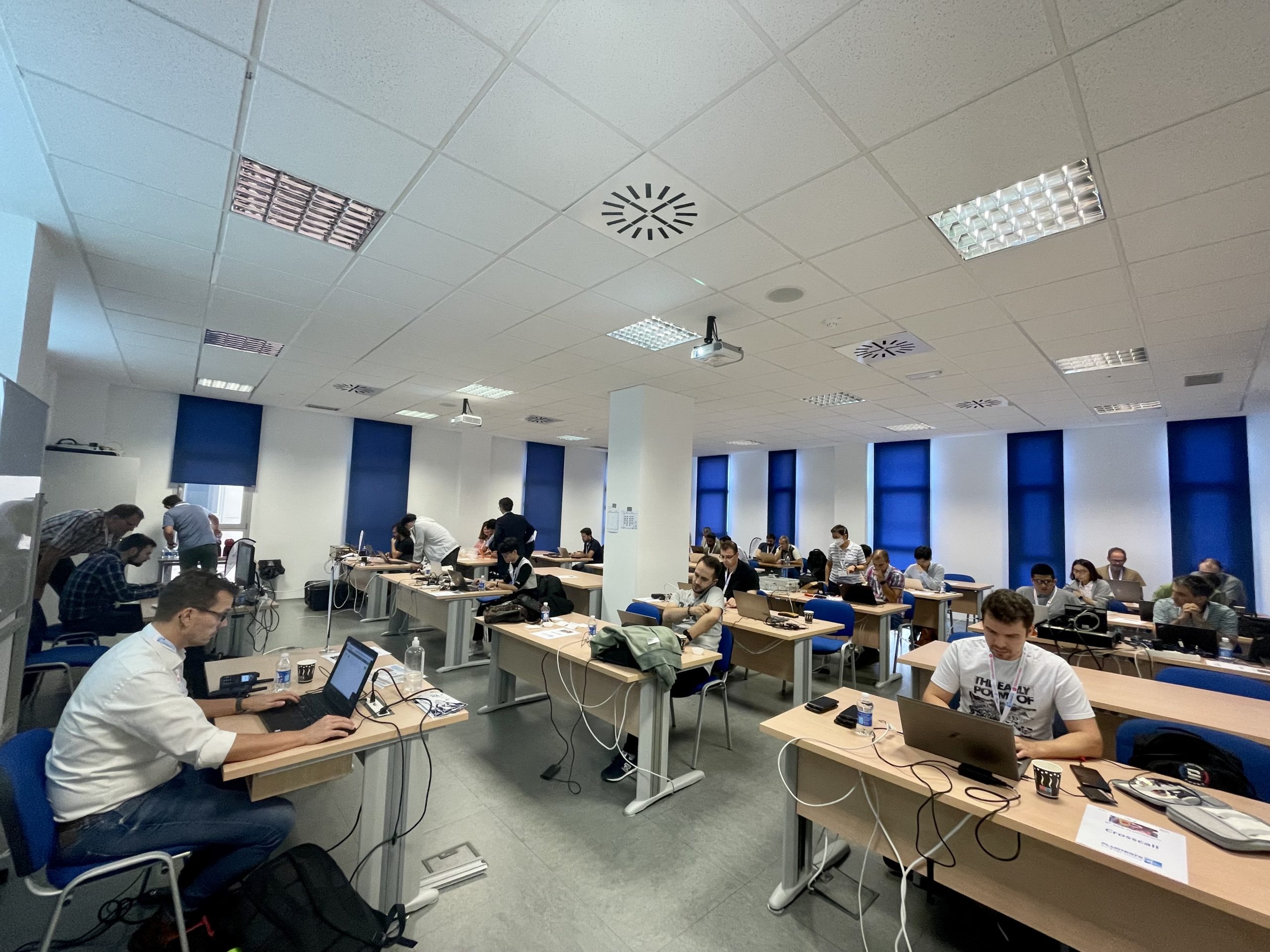 This Plugtest has gathered for a week around 40 manufacturers from around the world and almost 200 registered participants, including 20 representatives of governments, operators and emergency agencies from Europe and the United States. 115 people have evaluated during these days in the facilities of the UMA more than 350 possible tests other than MCX and FRMCS. The 4G and 5G networks made available by the University for testing have been used for this task. For the first time the use of these technologies has been tested in direct mode, which allows phones to communicate with each other even without network coverage (off-network).
For more information: https://www.etsi.org/events/2242-8th-mcx-plugtests#pane-1/