The European Forum for Science, Technology and Innovation met last February. This annual event, which brings together Spanish R&D&I, was held at the Malaga Trade Fair and Congress Centre (Fycma) on 16 and 17 November. In both days the University of Malaga participated through different information stands, meetings and meetings.
The ITIS had its own stand where different participants went to learn about the work that is being developed at the Institute, as well as discover the infrastructures with which it has. In addition, multiple meetings were held with companies, thus linking the University with the private sphere.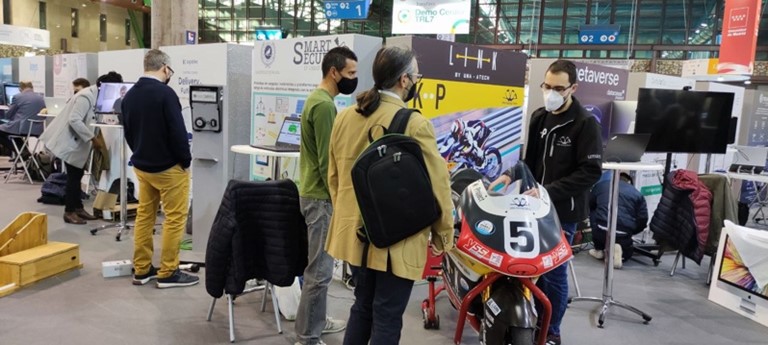 The Institute was also present in the demo area with two prototypes. The MORSE Group presented its progress in the project '5Genesis', with real-time monitoring of large crowds of people to detect possible risk situations. For his part, Isaac Agudo, moved to Transfere the intelligent electric vehicle charging platform with secure access control by BLE, which provides solutions for sustainable mobility.
Several members of the ITIS, such as Francisco Aldana, Almudena Díaz and Isaac Agudo, also made presentations in the different spaces of the enclosure.
The Institute's participation in this Forum has been useful in promoting and disseminating the projects in which it is working, as well as in strengthening ties with the Malaga and international private sector.